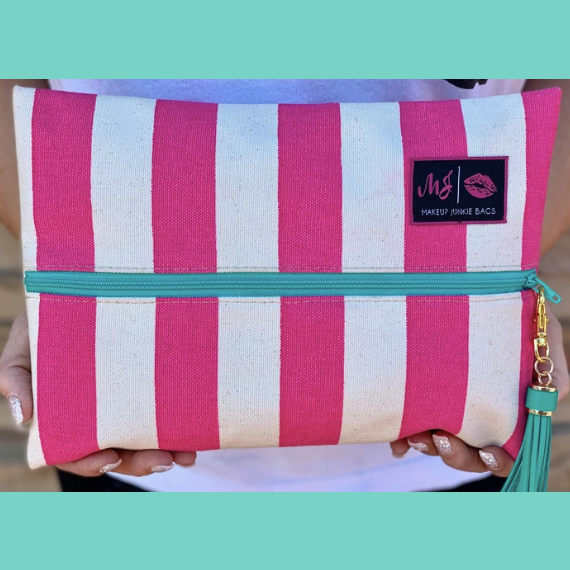 Makeup Junkie Cabana Pink
Regular price $30.00 Sale
The Cabana Pink Bag is a pink striped canvas material exterior with our MJ Pink wipeable interior.
Our designers ensure that each handcrafted Cabana Pink bag comes with turquoise zipper and color coordinating tassels.
*Each Makeup Junkie Bag comes with designer, moisture resistant, interior liner*
Care Instructions: Cabana Pink is machine washable, lay flat or hang to dry, do not use iron.